Broken Arrow High School


Class Of 1969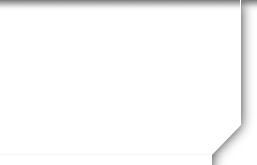 Charlotte Nicholson Long
Profile Updated:
February 26, 2009
| | |
| --- | --- |
| Residing In: | Wagoner, OK USA |
| | |
| --- | --- |
| Occupation: | Self-Employed/Mother |
Children:
Ryan Allen Long
David Jean Long
Scott Lee Long
Yes! Attending Reunion
Comments:
One year after graduating, I married my high school sweetheart, David Long (most of you knew him as Will). We began in El Paso, Tx. and after the Army we moved to Edmond, Ok. where he graduated from college. In 1979, with two sons and one on the way, we moved to Ft. Gibson Lake in Wagoner, Ok. where I still live (in the same house). Our family always had a love for the lake and the boys grew up with a love for fishing and hunting. David passed away after a two-week illness in September of 2000. We were married 30 years so needless to say, my life and the lives of my children were and still are turned upside down. I'm still trying to figure out who I am...but I have accomplished things I never thought I could. I began school at a state college and took my basics (never really having gone to college). Still trying to decide what to do, I transferred to a school in Tulsa and in 2008 received a Medical Assistant Degree. It was one of the hardest things I've ever done but at age 55, my children were there to see me graduate. I am not working in that field right now but someday I might.

David did not get to see our sons become men but through it all, I have had the priviledge to see this.
I have been blessed with one grandaughter who is four and beautiful. What a thrill it is to have a little girl. I get to spend one day a week with her.
I also get to enjoy a six year old step grandson.

My passtimes are my family, water aerobics, swimming and I like to read, love flowers. I can fish and bait my own hook, even take the fish off unless it's a catfish. I love to dance when I get a chance. A dear friend taught me how to sail but it
is alot of work. I'm glad to have had the opportunity to see and feel how it works though.

My life is not exciting but I'm learning to appreciate when things are easy and not to worry so much about the future as only God knows about that. I can say I feel I've done the best I can for the most part of my life.




School Story:
Some of the best times of my life were spent with Carol Sager, Rinda Karner, Barbara Packard, Susie Dory, Sharon Spoon, Jennifer Finley, Lorraine Buchanon and many of you. I always wanted to be a cheerleader but Carol could never teach me to do a cartwheel. Dragging Main was great, ballgames, the 51 Drive In, music, things were so much easier then. Thanks for the memories and friendships.