Broken Arrow High School


Class Of 1969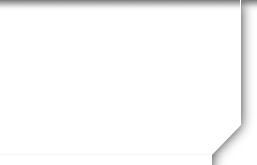 Judy Larkin Starr
Profile Updated:
March 27, 2011
| | |
| --- | --- |
| Residing In: | Broken Arrow, OK USA |
| | |
| --- | --- |
| Occupation: | retired/Cosmetologist |
Children:
Brandy Lynn Means Plummer ,born Dec. 5th 1972: 7 grandchildren: Austin 18' Mekayla 17, Tyler 16 ,Twin More…

boys, 12, Lily 9, Siera 3.
| | |
| --- | --- |
| Military Service: | Air Force |
Yes! Attending Reunion
Comments:
Where do I start? After graduation I worked at Zieder Zee and Oertles and decided I wanted more direction and really missed the military life: I was a military brat and loved it. I joined the Air Force and was stationed in Denver Colorado, I loved the Mountains, the hiking and the comraderie of the people there. I met my ex there, he was in the Marines. We married and I got out of the Air Force and moved to Santa Ana, California, I was born in Maywood near LA. Then we moved to Camden New Jersey. I had my daughter and then we moved to Philidelphia PA. North Carolina, back to Denver and then we moved to Iwakuni Japan. I loved living there and would go back in a heart beat. I am used to moving around because when I was growing up we never stayed in one place longer than 2 yrs. My twin sisters were born in Tripoli Lybia and I lived in Adona Turkey for my 7th and 8th grade. I love learning about how others live and what they eat and their customs. I just got back from Washington DC and what a beautiful City. The building are beautiful and the city is so clean: the people were so nice and helpful. There were 6 of us most of the time and we had so much fun. We went to the Holocaust Meseum, the Vietnam Wall, the eteranal flame. the Capitol, the White House, took tours of the monuments, World War 11 monument, and so many other places; we were there for 8 days, Oh the Smithsonian, You actually need days to go through it, we went through the aviation too. It meant alot to me because my father was a career Air Force man in WW11 and he was a gunner and got shot down, he was the only one that survived. Every year I looked forward to Armisit Day, we got to go through all the planes and helicopters and I loved doing that. My dad was cheif of maintenance on the flight lines and I was used to hearing the engines tested every night at 10, I could'nt go to sleep without it. Anyway unfortunately military life can be rough on a marriage and my marriage ended afte 8 years I came back to OK, and went to Cosmetology school and did hair for 15 yrs professionally, I was a color expert and when it was in, did long hair perms, cuts, I did makeovers for wedding, portraits and events, at one time a was asssitant manager for a cosmetic co, and had second jobs working at various stores in the Mall. Then I went to TJC and got an associates degree and then to Langston University at UCAT in Tulsa, I got a BA in Psychology. Went to work for the state employment office downtown and found out that the pay was below poverty level and I was going nowhere. I found a job during my time there and applied for it and went to work for Curtis and Associates who worked in conjunction for DHS. What a messed up organization. I am veteran and go to the VA alot and applied for a job and started working for the federal government and then for the state. I am now, retired. I lost both of my parents, dad in 2002 and mom passed away in 2008; I have always lived in Tulsa but decided I needed to be closer to the rest of my family here in BA. I bought a house down the from my sister Jennifer, In Country Air Estates after mom passed away. There alot of events that left out but sometimes those senior moments creep on me and I forget things, I'm sure you all don't know anything about that, LOL.
I moved here the summer before my senior year and it was a very hard transition, I did'nt know alot of the class and only attended the first reunion. I am hoping to connect with the group and learn how you all are doing. As of now I am working on my Bucket list. Next month I am going to try to get over my fear of height and speed: I am going zipling. I will let you know how it turns out.
School Story:
There is one thing I remember well. Mike Hodges and I went out in his 56 or 57 chevy and were going down the BA expressway , going about 60 when all the sudden the passenger door flew open and he almost lost me. I remember going to the 51 Drive in and I was so sad when it closed down years later. Franks is gone now too. Bummer. Dragging main and the dances at the Armory: Larry Lenard and his band would play there sometimes and boy do I love to dance. Those were fun times and much simpler. I remember pulling fruit loops off the boys shirts, I hope I'm not the only one that did that, sometimes the shirts would rip a big hole in them and the boys would come back and say they got in big trouble. Ah, the good old days.