Broken Arrow High School


Class Of 1969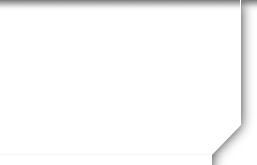 In Memory
Glenda Castleberry (Beekley)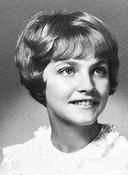 Glenda Castleberry Beekley
(March 9, 1951 - January 5, 2009)


Guest Book | Sign Guest Book
Send Flowers
Glenda S. Castleberry Beekley, 51 of Dakota Dunes, South Dakota passed away Monday, January 5, 2009 at a Sioux City hospital after a four year inspirational battle with cancer.
Funeral services will be 10:00 a.m. Friday, January 9, 2009 at Grace United Methodist Church with Rev. Harold E. Werley officiating. Burial will be in Memorial Park Cemetery. Visitation will be 4:00-8:00 p.m. Thursday with the family present 6:00-8:00 p.m. and a prayer service at 7:00 p.m. at Nelson-Berger Northside Chapel at 9th & Jennings Sts. Condolences may be sent online to www.meyerbroschapels.com.
DAKOTA DUNES -- Glenda S. Castleberry Beekley, 57, of Dakota Dunes passed away Monday, Jan. 5, 2009, at a Sioux City hospital after an inspirational four-year battle with ovarian cancer.

Services will be 10 a.m. Friday at Grace United Methodist Church, with Rev. Harold E. Werley officiating. Burial will be in Memorial Park Cemetery. Visitation will be 4 to 8 p.m. today, with the family present 6 to 8 p.m. and a prayer service at 7 p.m., at Nelson-Berger Northside Chapel at Ninth and Jennings streets. Condolences may be sent online to www.meyerbroschapels.com.

Glenda was born March 9, 1951, in Detroit, Mich., the daughter of Argus H. and Pearl E. (Barnes) Castleberry. She came to Sioux City in 1977 and was employed at First Federal Savings & Loan. Glenda subsequently worked for the city of Sioux City, SIMPCO and the Siouxland Economic Development Corporation (SEDC), where she was currently vice president and loan manager. In that capacity, Glenda was honored by the U.S. Small Business Administration (SBA) as its Iowa Financial Services Champion for 2004 in recognition of her outstanding service in providing access to financing for many small business start-up companies and existing company expansions throughout Siouxland.

Glenda was both a mentor and friend to her co-workers and took great pride in SEDC's growth from a new organization to what recently has been the most active SBA-certified development company in the state. While greatly valuing the many economic development professionals with whom she had the opportunity to collaborate, she had a particular fondness and respect for Lance Hedquist with the city of South Sioux City and Debi Durham with The Siouxland Initiative.

She received her bachelor of science degree from Briar Cliff College in 1984.

Glenda married Kenneth A. Beekley on Aug. 9, 1986, at Grace United Methodist Church in Sioux City. Glenda possessed a sweet and gentle soul. She faced death as she faced life -- with grace, a smile on her face, and a kind word for everyone she met. Her personality reflected the values instilled in her by her parents and extended family and included many traits she shared with her brothers.

Glenda was a woman of many interests and her interests became her passions. Among her early interests upon moving to Sioux City was becoming a big sister at Big Brothers/Big Sisters of Siouxland where she mentored a young girl through high school, culminating in being recognized as Big Sister of the Year in 1982. Her little sister's admission into college was a source of great satisfaction to Glenda. She then became a member of the organization's board of directors, serving as its president and an active fundraiser for many years.

Many community organizations sought Glenda's involvement. She was very active in the United Way of Siouxland, serving for many years on the funds allocation committee and the board of directors where she ultimately became chairperson of the board. Glenda was pleased to have been the chairperson at the time United Way established its regional collaboration with community interests in LeMars, Iowa, and several times was a member of the campaign cabinet. Glenda was a board member and longtime volunteer for the Salvation Army, participating in many Kettle Day activities. She also enjoyed helping women and children in need as part of the Jackson Recovery Center's Auxiliary, although her illness limited her involvement in recent years.

In spite of her illness, however, she continued to support her two greatest interests, Briar Cliff University and local historic preservation. Her enthusiasm for Briar Cliff stemmed from the encouragement she received from the faculty while a non-traditional student in Briar Cliff's weekend college program and the university's mission with an emphasis on service and caring. Following graduation, she became active in the alumni association, serving as its president between 1994 and 1996. Glenda's involvement with Briar Cliff and work in the community was recognized when she was awarded the Distinguished Service Award on Founders' Day in 1991 and the Alumni Association Appreciation Award in 2006. Glenda served as a member of the Briar Cliff board of trustees between 1998 and 2006. In 2007, the university bestowed upon Glenda its Spirit of St. Francis Award. The award meant so much to her as it was reflective of the university's mission of service and caring which attracted her to Briar

Cliff years earlier and drove her continued service for the balance of her life. While noting her service on the Eldon and Regina Roth Center for Entrepreneurship Advisory Board and as a mentor in the Sister Muriel Ford Circle of Mentors for Women, in addition to the alumni association and board of trustees, what most pleased Glenda were comments lauding her "for leading an unselfish life, giving her time, money and expertise not only to Briar Cliff University, but to many other organizations and individuals throughout Siouxland." Her affection for Briar Cliff is probably best expressed in a feature included in the Winter 2006 edition of the Briar Cliff University Magazine in which she stated, "The Briar Cliff Community has been so nice, so supportive of me. I just felt that, without a doubt, I had to give back to a place that means so much to me."

In her community service, Glenda had a great appreciation for the many strong women of Siouxland who she saw as role models in how she wished she lived her life, citing many times especially her relationships with Beverly Wharton and Marilyn Christiansen.

It was in historic preservation, especially local architectural historic preservation, that Glenda found much of her greatest pleasure and satisfaction. While serving several terms on the State of Iowa National Register of Historic Places Nominating Commission, and repeatedly declining requests to join other state commissions for fear of not having sufficient time to address her local priorities, Glenda developed a passion for the history and architecture of Sioux City. She often remarked that as a transplant to the community she saw structures of significance that, perhaps, lifelong residents took for granted. Consequently, she became a fierce advocate for many of Sioux City's significant structures, especially those threatened by demolition. To that end, she understood the need to educate the community on the benefits of preserving its history as expressed through its unique architecture. As the vehicle for her passion she was a cofounder of Siouxlandmark, the community's only

private, non-profit historic preservation organization. She took great pride in the development of Siouxlandmark and served as its president at the time of her death. To educate the community, Glenda helped design many of the local historic preservation walking tours and, until limited by her health, was a ready volunteer whenever a tour guide was needed. As another means of education, Glenda was a permanent columnist for Siouxland Lifestyle Magazine, contributing articles on many of Sioux City's architectural jewels, both prominent and those less well known. She was most proud of the growth of the historic preservation movement locally from days when she and a few other committed preservationists were viewed as unusual to today when it is considered mainstream and a form of economic development. Glenda took great pride in the collaborations that developed that helped to preserve the Orpheum Theatre, Sioux City Fire Station No. 6 in Morningside, Reddy Kilowatt, the Peavy Muses,

and the Williges Building.

In recognition of her historic preservation work, Glenda was the 1998 recipient of the History Maker Award presented by the Sioux City Public Museum as well as the Museum's 2003 President's Award for her "outstanding service promoting historic preservation in Siouxland." She was also the recipient of the 2007 Historic Preservation Week Award given to an individual for their contribution to local historic preservation. The most meaningful to Glenda, however, occurred during the Iowa Historic Preservation Conference in September of 2008 when she was honored "in recognition and gratitude for her immeasurable commitment to historic preservation in Siouxland" by her fellow local preservationists.

She is survived by her husband, Ken of Dakota Dunes; parents, Argus and Pearl Castleberry of Collinsville, Okla.; two brothers and their wives, Kevin and Berniece Castleberry of Southside, Ala., and Shawn and Angela Castleberry of Owasso, Okla.; and 10 nieces and nephews who were all very precious to Glenda. With Glenda, acquaintances became fast friends and friends became like family. Although her passing is a great loss to all whose good fortune it was to know her, the memories of their individual relationships with her serve as a source of comfort to her friends and family and as a testament to a life well lived.

She was preceded in death by her grandparents, numerous aunts, uncles and cousins.

Pallbearers will be Roger Caudron, George Wakeman, Dennis Lippon, Chris Eibey, Dan Eibey and Keith Eibey.

Glenda and her family would like to acknowledge the many caregivers who assisted her in fighting her disease, especially Dr. Samir and his staff at the Avera Cancer Institute in Sioux Falls and Dr. Kissel and his staff at Family Health Care of Siouxland in Sioux City. Their compassion and desire to help Glenda was extraordinary and heart-felt.

She had confidence in them professionally and great affection for them personally. Also, the staffs of St. Luke's Regional Medical Center and Hospice of Siouxland were invaluable in the days before her death. While receiving treatment for her disease, Glenda participated in clinical trials which she hoped would provide research helping to save lives of future women with ovarian cancer. While her disease prevented the full expression of her desire as an organ donor, the last of her many random acts of kindness was donation of her corneas to give the gift of sight to two persons she would never meet.

Memorials in her name can be directed to Briar Cliff University, Siouxlandmark, and Hospice of Siouxland.
Here is the link to her memorial: http://www.findagrave.com/cgi-bin/fg.cgi?page=gr&GRid=33778620